We provide a diverse design and construction service for our Ontario clients. We have extensive experience in renovation with a large network of vendors and contacts all over the region. This allows us to cater to a wide range of renovation and construction needs.
We Deliver
At SNR Contracting Ltd, we pride ourselves on cost effectiveness, reliability, innovative technologies and client satisfaction. We work with highly rated contractors, sub-contractors and architects to help you achieve your renovation and construction goals. We adhere to building and renovation timelines in all our projects. By implementing state of the art technologies, design and execution, we ultimately save clients time, money and energy. From kitchen and bathroom renovations to medical design and construction projects, trust a commercial contractor Toronto who is able to deliver beyond your expectations.
Quality workmanship guaranteed
SNR Contracting Ltd is devoted to offering you the highest quality workmanship. Quality is our top priority for both small and large projects. We'll choose high quality materials for your renovation, ensure they are expertly installed and do a follow up inspection to ensure all your needs are met. Our job is not done until the client is fully satisfied. What's more, we incorporate your design ideas and discuss all the possibilities with you before we begin the project. If there's any special feature that you'd like us to include, we'll ensure all your needs are met. Together, we will create a project that you love now and continue to love in future.
We are professional and responsible
If you've ever had a poor experience working with sub-contractors, craftsmen, architects or any other technicians, expect the best from us. Our team of professionals will help you every step of the way to turn your dream property into a reality fast. Our team is trained, licensed and insured to offer a wide range of services in Canada. From renovating a neglected basement to revamping kitchens and bathroom spaces, we have experts with a wealth of experience in doing it all. We have designed and built a number of commercial spaces including health care facilities like dental clinics. We will be happy to get your project going as soon as possible.
SNR Contracting Ltd is devoted to helping you create a positive environment that you love and are proud to show off to your friends. We help businesses develop sustainable projects that foster growth and transform their dreams into a reality. We don't take any chances when it comes to renovating or constructing our clients' property.
We offer a customized building and renovation service from the initial meeting to final completion of the project, we work hard to achieve the best results. Whether you are building a new home, renovating your existing space or investing in a new dental clinic, we're full of expert advice and skills to achieve a great result. We know that building and renovation projects can be very stressful. We are here to make everything as easy as possible for you. Call us today at 416-859-9767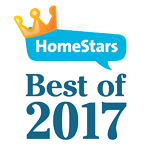 From concept to design to implementation....excellent work from the SNR Contracting team. Beautiful addition to the home and added value because of the quality end result. Very satisfied & will be a repeat customer & recommend to others as well.
Patricia
From Vaughan
The project took longer than anticipated due to unforeseen existing conditions which made the initial demolition more difficult. The end result by SNR was amazing. We have received many compliments by our neighbours. Thank you!
Margus
From Toronto
We were extremely pleased with SNR. Everyone at SNR took pride in their work and I particularly appreciate how informative, helpful and accommodating everyone was. SNR was not cheap but, reasonable and definitely worth it! - they took extra care to make everything perfect and paid particular attention to fine details. Their passion was to give us the best service possible. Their most outstanding trait is trust - they delivered what they promised and kept us updated throughout the whole project. SNR went far and beyond our expectations! Thank you!
Roger
From Vaughan
SNR Gallery
Thanks to our extensive experience in renovation, SNR Contracting Ltd has built a large network of contacts & associates, which means that we can provide Toronto's widest range of contracting and renovation needs.