Want to make your basement more stylish and functional? SNR Contracting Ltd offers a wide range of basement renovation services to transform the neglected and dull room into a beautiful living space. We can revamp your basement to a recreation area, sauna, workout space or office. We can even incorporate a beautiful kitchen space or an extra bathroom that suits your personality and sense of style.
Quality Guaranteed
At SNR Contracting Ltd quality is our number one priority. We are not the kind to cut corners in order to save time or money. We understand that a quality material incorporated in your basement renovation Richmond Hill can bring back thousands of dollars in the near future. That's why every basement is remodeled right the first time. Our skilled professionals will use their experience to provide the best solutions from the initial design through to the finishing touches.
The best thing is that the remodeled basement doesn't have to look different from the rest of your home. If you need it to complement the home's design, we'll make sure the materials chosen and finishes achieve a cohesive look. We promise to do everything to perfection, from the painting to the electrical wiring and finishing touches.
100% Customer Satisfaction
SNR Contracting Ltd creates the best finished basement you can possibly get. We fulfill your unique remodeling needs if you are looking for a creative design or a plain remodel. We won't just design a space that looks beautiful but also ensure it works well for your lifestyle. No need to be concerned about the quality of workmanship, safety and durability of our remodel. We are one of the top basement renovation companies in Toronto.
BASEMENT RENOVATIONS PORTFOLIO
Looking for contractors who will provide with quality work, great prices and a creative design?
Custom Designs
We design and build basements to the customer's specifications. Whether you need a unique design that complements the rest of your home, or certain features that suit your lifestyle, our team is ready to help. We can design for you a home gym, a space for your family and friends to relax or an entertainment area custom-built to suit your needs. We'll walk with you from the moment we begin to draft the initial design until the final installation is completed. We even perform inspections after the project is complete to ensure it met your goals.
Custom Designs
All our basement remodels are done by a team of licensed and insured contractors and designers. We make sure the quality of work meets local building codes and zoning requirements. If the project requires tearing down the existing wall, we have the manpower to do it safely and effectively. If you need it done within a strict timeline, we will find the best way to do it. What's more? We stand behind our work. Every basement we renovate is guaranteed to last for many years. Our goal is to give you a timeless transformation that you love now and will continue to admire in the future.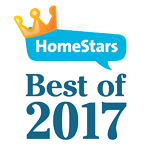 From concept to design to implementation....excellent work from the SNR Contracting team. Beautiful addition to the home and added value because of the quality end result. Very satisfied & will be a repeat customer & recommend to others as well.
Patricia
From Vaughan
The project took longer than anticipated due to unforeseen existing conditions which made the initial demolition more difficult. The end result by SNR was amazing. We have received many compliments by our neighbours. Thank you!
Margus
From Toronto
We were extremely pleased with SNR. Everyone at SNR took pride in their work and I particularly appreciate how informative, helpful and accommodating everyone was. SNR was not cheap but, reasonable and definitely worth it! - they took extra care to make everything perfect and paid particular attention to fine details. Their passion was to give us the best service possible. Their most outstanding trait is trust - they delivered what they promised and kept us updated throughout the whole project. SNR went far and beyond our expectations! Thank you!
Roger
From Vaughan
SNR Before/After Gallery
Thanks to our extensive experience in renovation, SNR Contracting Ltd has built a large network of contacts & associates, which means that we can provide Toronto's widest range of contracting and renovation needs.