Want to transform any room or space in your house? SNR Contracting Ltd is here to offer you an efficient renovation project. Whether your bathroom is too crowded for your growing household or your kitchen is a headache to work in, we are here to create a space that's functional and beautiful. We'll add that extra bedroom or revamp that basement that has been neglected for far too long. There's no home renovation project that's too small or hard for our team of contractors.
Why Renovate Your Home?
Many homeowners are choosing to renovate their existing home and avoid the hassles of moving to a new house. The beauty of home renovations is that they boost the value of property and most of them have a high ROI. Furthermore, renovating your existing space gives you the best of both worlds. You get to still retain the beautiful features you love in your home and continue living in a neighborhood that you are familiar with. At the same time, you can create special features that you've always envisioned and bring out your dream home. Home renovations can be financially and emotionally fulfilling to most homeowners. At SNR Contracting Ltd, we know how important these projects are to our clients and that's why we pay special attention to each one of them.
Do You Need Renovations?
Are you tired of the boring and dull look of your living space? Are you spending money fixing outdated components in your home every now and then? Do you enjoy home renovations and want to create your dream space? If you answered yes to these, you probably need to invest in a home renovation. At SNR Contracting Ltd, it's our job to ensure the entire remodeling experience is exciting and pleasant for you and the rest of your household. We keep the renovation process efficient by making sure it runs on time and within budget. Whatever type of remodel you need, we promise to make the whole process easier and more enjoyable. As a specialist remodeling company in Toronto, we're the go-to guys when you need, hassle-free and cost-effective design and construction.
HOME RENOVATIONS PORTFOLIO
Looking for contractors who will provide with quality work, great prices and a creative design?
We Offer Different Types of Renovations
Our contractors are licensed, insured and highly experienced to handle all kinds of remodels. From kitchen renovations to basement and bathroom remodels, we've transformed different spaces for clients all over Toronto and would be happy to assist you. If you need a simple renovation or make-over to make the rooms more attractive to potential buyers, we are ready to provide this service. No matter how big or small the home renovation Richmond Hill, we promise to deliver a project that fulfills all your needs.
We'd love it if you could share your objectives, vision and feel of the remodel with our team before they begin any work. It helps us to know what is important to you and ensure you are 100% satisfied with the resulting work. Get in touch with us today for a no-obligation consultation.
Here you can create the content that will be used within the module.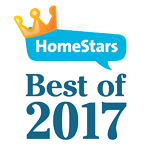 From concept to design to implementation....excellent work from the SNR Contracting team. Beautiful addition to the home and added value because of the quality end result. Very satisfied & will be a repeat customer & recommend to others as well.
Patricia
From Vaughan
The project took longer than anticipated due to unforeseen existing conditions which made the initial demolition more difficult. The end result by SNR was amazing. We have received many compliments by our neighbours. Thank you!
Margus
From Toronto
We were extremely pleased with SNR. Everyone at SNR took pride in their work and I particularly appreciate how informative, helpful and accommodating everyone was. SNR was not cheap but, reasonable and definitely worth it! - they took extra care to make everything perfect and paid particular attention to fine details. Their passion was to give us the best service possible. Their most outstanding trait is trust - they delivered what they promised and kept us updated throughout the whole project. SNR went far and beyond our expectations! Thank you!
Roger
From Vaughan
SNR Before/After Gallery
Thanks to our extensive experience in renovation, SNR Contracting Ltd has built a large network of contacts & associates, which means that we can provide Toronto's widest range of contracting and renovation needs.