When you've finally decided that it's time to revamp your bathroom, that's when you need to call SNR Contracting Ltd. We have licensed and insured contractors who will handle every aspect of the renovation from helping you get the necessary permits to choosing the right flooring material, painting, lighting and everything in between. Whatever you're dreaming of in your own bathroom, we are here to help you create it. What's even better, all our work in backed by warranty. You can be rest assured of a quality bathroom remodel done on time and within budget.
Why Choose Our Remodelers?
When you choose to renovate your bathroom, you get more than a beautiful space – you instantly boost the value of your property. At SNR Contracting Ltd, we make sure that the materials you choose, whether sinks, tubs, faucets, tiles or accessories, suit not only the look of your bathroom but also contribute to improving its quality. We choose the best brand names and recommend high quality building materials that will last for years before you ever think of replacing them. Our goal is to give you a long-lasting bathroom remodel that you'll love now and in the future.
Step 1: Free Consultation
To get started, we'd love to visit your home and review your current space. This will help us to understand your needs and style better before starting with the bathroom renovation Richmond Hill. Our design team can even carry some color samples to better discuss the options available for you. We'd also love to measure the space and give you a written proposal with details on every aspect of the remodeling project. Our experts can handle all forms of bathroom renovations such as tiling, countertop installations and painting
BATHROOM RENOVATIONS PORTFOLIO
Looking for contractors who will provide with quality work, great prices and a creative design?
Step 2: Expert Installation
Next, we'll set a suitable time for the installation process to begin. We'll make sure all work is done with minimal disruptions, if any. We will get the necessary permits before any construction begins. If the project requires, we will remove any existing fixtures and fittings. All this will be done while making sure the site remains safe. We will thoroughly clean the space every day and collect all the debris in a dumpster. The installation process may take a few hours to several days depending on the work that needs to be done.
Step 3: Follow-Up Inspection
At SNR Contracting Ltd, 100% customer satisfaction is very important to us. From the time we begin the installation process to the end, we want to ensure the client is satisfied with our work. When the bathroom remodel is complete, we will perform a final inspection together with the client to ensure that every aspect meets their needs.At SNR Contracting Ltd, you can be guaranteed or experienced, highly skilled and licensed contractors. You will get quality workmanship regardless of the scope of the bathroom renovation. We remodel small and large bathrooms and stand behind all our projects. Get in touch with us today to create a bathroom space that suits your needs and boosts the value of your home.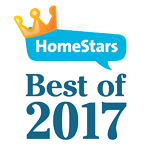 From concept to design to implementation....excellent work from the SNR Contracting team. Beautiful addition to the home and added value because of the quality end result. Very satisfied & will be a repeat customer & recommend to others as well.
Patricia
From Vaughan
The project took longer than anticipated due to unforeseen existing conditions which made the initial demolition more difficult. The end result by SNR was amazing. We have received many compliments by our neighbours. Thank you!
Margus
From Toronto
We were extremely pleased with SNR. Everyone at SNR took pride in their work and I particularly appreciate how informative, helpful and accommodating everyone was. SNR was not cheap but, reasonable and definitely worth it! - they took extra care to make everything perfect and paid particular attention to fine details. Their passion was to give us the best service possible. Their most outstanding trait is trust - they delivered what they promised and kept us updated throughout the whole project. SNR went far and beyond our expectations! Thank you!
Roger
From Vaughan
SNR Before/After Gallery
Thanks to our extensive experience in renovation, SNR Contracting Ltd has built a large network of contacts & associates, which means that we can provide Toronto's widest range of contracting and renovation needs.