When renovating your home or commercial building, it's important to know which walls are load bearing to avoid compromising the structural integrity of the entire property. Removing or modifying load bearing walls without care can lead to disastrous consequences. That's why at SNR Contracting Ltd we offer load bearing wall removal Toronto. If you are planning on removing a structural wall during renovations, count on our experts to use special skills and knowledge to get the job done right.
How can a load bearing wall be removed?
If your renovation project demands removal of a load bearing wall, our experts will visit the site and assess the situation. We will first confirm if the wall is load bearing prior to moving on. If indeed it is, we will ensure that a new system is first put in place to transfer the weight of that wall. At times, this could mean building a new header as well as a post structure to replace the wall. In other cases, the wall is replaced with a flush or drop beam. Our expert contractors will select the best way to proceed with the renovations if alteration or removal of a load bearing wall is required.
We Get the Job Done Right the First Time
The process of removing or altering a load bearing wall is certainly not easy. In most cases, you will need a building permit before you begin. This is because these walls are very important structural elements of a building. If the beams are not sized as per the building code requirements, the stability of the entire structure can be compromised. Therefore, if this type of wall is on the way and you need it removed in order to open up the space in your kitchen or family room, call SNR Contracting Ltd to assist.
Looking for contractors who will provide with quality work, great prices and a creative design?
Do you need drawings?
SNR Contracting Ltd offers architectural and structural drawings for all its clients. Whether or not you have drawings for the existing structure, we can prepare the floor plans required by the local municipality in order to approve the project. This floor plan is a critical element of the project as it will be used to ensure a safe transition of load from the wall to the beam and posts. If you don't have a floor plan, we can visit your home and prepare all the necessary drawings which will be needed for the changes. In some situations, we will need to open up a section on the ceiling close to the load bearing wall in order to analyze the structure of the building before we begin the removal process.
With a wealth of experience in the construction industry, we promise to offer you quality workmanship and deliver the project within the required schedule and budget. We use the latest technology and design to produce much more cost-effective and efficient work. Our strong communication skills combined with construction/design abilities enable us to deliver projects within budgets and time lines. Call us today for load bearing wall removal done safely and effectively.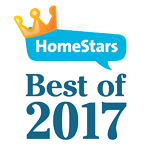 From concept to design to implementation....excellent work from the SNR Contracting team. Beautiful addition to the home and added value because of the quality end result. Very satisfied & will be a repeat customer & recommend to others as well.
Patricia
From Vaughan
The project took longer than anticipated due to unforeseen existing conditions which made the initial demolition more difficult. The end result by SNR was amazing. We have received many compliments by our neighbours. Thank you!
Margus
From Toronto
We were extremely pleased with SNR. Everyone at SNR took pride in their work and I particularly appreciate how informative, helpful and accommodating everyone was. SNR was not cheap but, reasonable and definitely worth it! - they took extra care to make everything perfect and paid particular attention to fine details. Their passion was to give us the best service possible. Their most outstanding trait is trust - they delivered what they promised and kept us updated throughout the whole project. SNR went far and beyond our expectations! Thank you!
Roger
From Vaughan
SNR Before/After Gallery
Thanks to our extensive experience in renovation, SNR Contracting Ltd has built a large network of contacts & associates, which means that we can provide Toronto's widest range of contracting and renovation needs.